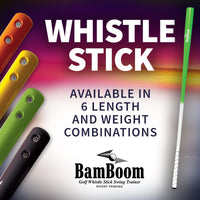 BamBoom Whistle Stick
Every golfer wants to hit long drives and accurate iron shots. Whistle Sticks can help you do both. Our Patent Pending swing trainers help you to increase your swing speed and create more consistently accurate swings on all your shots. Only Whistle Sticks have TWO AUDIBLE devices implanted into each stick. When the air flows through these devices properly you will hear a "Whistle" If you don't hear that sound or it is faint you know your path to the ball wasn't proper. You'll also know WHERE you are generating the most power. If you hear the "Whistle" behind the ball you know you released the club head to soon. In time you'll be gaining strength and swinging with more speed and accuracy because you'll be able to correct your swing immediately based on the AUDIBLE FEEDBACK our Whistle Sticks provide.
NON-PROFIT OUTREACH
In our efforts to give back to the communities we serve, we proudly support these 501(c)(3) organizations. We donate a portion of the sale of EVERY STICK SOLD to these fine charities.

The Doctor Theodore A. Atlas Foundation
The Dr. Theodore A. Atlas Foundation is a New York-based 501(c)(3) community service organization that provides financial and emotional support to individuals and organizations in need, and focuses particularly on the needs of children. It was founded in 1997 by boxing trainer and commentator, Teddy Atlas, in order to honor the memory of his father. In the spirit of Dr. Atlas, who provided free medical care to those who could not afford it and made house calls to give personal care to his patients until he was 80 years old, the Foundation has attempted since its inception to ease the burden of the less fortunate among us. And it accomplishes this in a very human way, in a way which preserves the dignity of the people it helps.
Make a Donation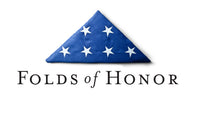 Folds of Honor
Since 2007, the Folds of Honor has carried forth this singular, noble mission. To provide educational scholarships to spouses and children of America's fallen and disabled service-members.
Motto: Honor Their Sacrifice. Educate Their Legacy.
Make a Donation